Even though they may not look very different, cars built today as compared to the same vehicle built ten years ago are drastically different. What you can't see is how complex the structure is and how your car is made with several different steels and metals. What's also not visible is how complex all the sensors are that did not exist ten years ago. 
This is important to note because you could fix cars from ten years ago the same way you fixed cars fifty years ago. In fact, the manufacturers have stepped in and created specific guidelines for repairing their cars, and they change all the time, sometimes even twice in a single model year.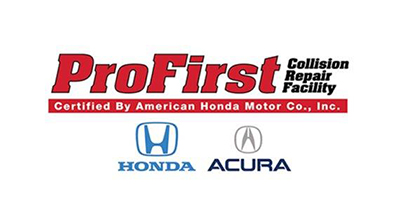 It's important to note because not every auto body shop is aware of this fundamental change. Some shops don't even care that there are safe ways and wrong ways to fix cars. This is why manufacturers have created OEM certification programs to help body shops who care to fix cars the right way to learn how to do it. Roccos cares about your safety, and that is why we have gone to the extra efforts to become Honda OEM certified.
Cars are more advanced than they've ever been. Advanced technologies like ADAS systems (rearview camera, blind-spot detection, forward collision warning, and more) have forever changed the way cars are repaired. 
This is why car repair has become exceptionally difficult over the past few years. Merely repairing a vehicle from "experience" will cause more damage to your car and can cause the ADAS features to no longer perform their designated functions. Not to mention, the overall structural integrity of your vehicle may be compromised. No car repair is ever the same, and the best technicians know this.
What Is OEM And Why Is It Important? 
Aside from ADAS technologies in cars, one of the most significant changes in car repair has been the need for OEM repairs. OEM means "Original Equipment Manufacturer," which are the best parts out there for your car. Every car manufacturer releases different repair procedures made specifically for your vehicle, known as OEM repair procedures. These are the best and safest repairs out there for your car because it ensures your vehicle is being repaired precisely as the manufacturer would instruct. The best body shops will only repair your vehicle following these OEM repair procedures, 
It takes extensive knowledge and training for a shop to become OEM certified, but once they do, they are instantly at a higher level than other body shops. When an auto body shop earns an OEM certification from a car manufacturer, it symbolized they know how to repair those vehicles precisely as the manufacturer tells them. They never take shortcuts in the repair process because they know how to repair your car the right way. 

Why Choose A Honda Acura OEM Certified Shop? 
Every day holds something new in collision repair, like car manufacturers like Honda and Acura releasing new position statements on how their vehicles should be repaired. These statements can be on anything from airbags, wheel reconditioning, scanning, parts, clear coat blending, and more. 
When you take your Honda or Acura to a Honda Acura ProFirst OEM Certified Repair Shop, you maintain your factory warranties and higher resale value. Improper paint and body repair are easily detectable in a car. OEM repairs are virtually undetectable and leave your vehicle looking brand new. Not to mention, the technicians at OEM certified repair shops are considered the experts for everything in that brand. 

Who In New Jersey And Pennsylvania is Honda Acura ProFirst OEM Certified? 
We know you have several choices when choosing where to take your Honda or Acura to be repaired. Here at Rocco's Collision, we're proud to announce that we are now a Honda Acura ProFirst OEM Certified Repair Facility. Honda and Acura are leaders in the automotive industry, which is why we wanted to become OEM certified in repairing their vehicles. We also did this for you, our customers, to know we will only repair any Honda or Acura that comes into our shop precisely as the OEM instructs. No shortcuts, no cutting corners. Only the best because that's what you deserve. 
We have six different locations across Philadelphia and Southern New Jersey. We invite you to see for yourself why Rocco's is the best out there! Feel free to give us a call at anytime at (888)-9-ROCCOS. Or, to schedule an appointment or to call any of our locations directly, click here. 
We look forward to hearing from you!